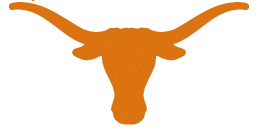 ABOUT
Chilly. 17. Texas. ISTJ.

Marvel and a stupid showoff named Erik Lehnsherr have taken over my life.
Hook 'em Horns!
more about me
CURRENTLY
Crying Over

Erik Lehnsherr, Michael Fassbender, Phil Coulson,
Landon Donovan
Reading

City of Ashes by Cassandra Clare
Marvel Essential X-Men
Volume 4
Watching

S8 of Doctor Who
Quick Info
Tracking

getyourhornsup, getyourhornsup
Queue

'let's just say i'm frankenstein's queue'
School days 8am-8pm
no more hiding. no more suffering.
When I was just a kid, my dad told me
When it comes to football in Texas, there's only one team
They play down in Austin, Saturdays in the fall
At Darrell K. Royal, 100,000 Strong
alexandradanielle220 reblogged this from getyourhornsup
randalprice reblogged this from getyourhornsup
randalprice likes this
andrew-barrera reblogged this from getyourhornsup
trustandjenniepixiedust reblogged this from salvationinthesecularedge